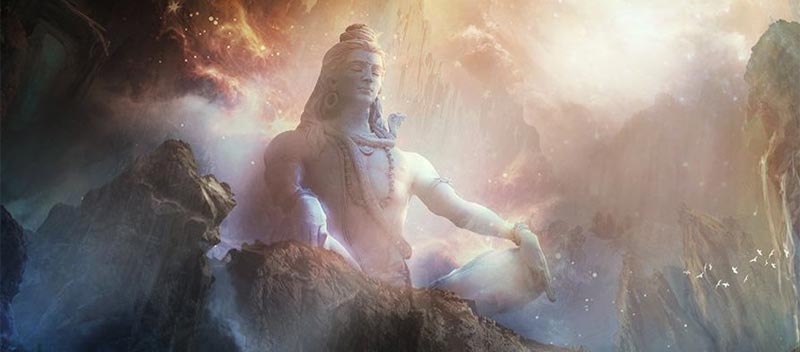 Mahashivaratri which is also known as the great night of Lord Shiva is the biggest Hindu festival is celebrated on 13th February of 201.This is annually celebrated great festival in India as reverence to Shiva the founder of Yoga. Lord Shiva is the first teacher of Yoga as Adinatha, who teaches yoga to his first student Parvati where he share about the removal various types of hindrances for the meaningful life through the Practices and Principles of Yoga in the classical text of Shiva Samhita.
Yoga Traditions in India are having the great spiritual significance for the celebration of this festival among the Yoga community. Maha Shivaratri time is filled with the natural upsurge of energy in the environment and the same is imbibed by the practitioners through the observation of this festival.
Significance of the Festival
Shivaratri symbolically marks the arrival of the new season from a transition winter to spring season which brings a start for new things and in the form energy in the nature with signs of harvest and abundances of joy and peace.
The legends of the mythological story say that this is the day of the marriage of the Shiva and Pravati. It is also the day when the lord had the Shiva Tandava which signifies the cosmic intervention of the trinity of lord Shiva for creation, preservation and destruction.
The celebration is representation  of the removal of the darkness which is characterized by the ignorance which fundamental cause for the miseries of the mankind.
Places of Shiva Temples in India: Jyotirlingas are the places of Lord Shiva. There are twelve such places across the country. The Mahakal temple of Ujjain has greater significance among all these places.
Maha Shivaratri Celebrations
The devotees of Shiva celebrate this festival with lots of fervor and devotion across India, early in the morning a having bath, preferably a dip in the river Ganges they visit the temple to with the offerings such as milk, honey, flowers and leaves of bilva. They worship the Shiva lingam in the temple, sing the glory of the Shiva with the devotional songs and mantra chanting. They keep fasting whole day without taking any food, some people fast on with the fruits and fruit juices. The night is vigil is observed with the prayers and bhajans in community with the collective approach. Meditation practice is considered as very auspicious during this festival.108 names of Shiva are chanted during the day and night. The austerities performed on these celebrations are helpful for the purification of the senses, mind and body.
The celebration of the festivals bring the harmony, happiness in the society as they help in the development of the trust and bonding experience among the communities.