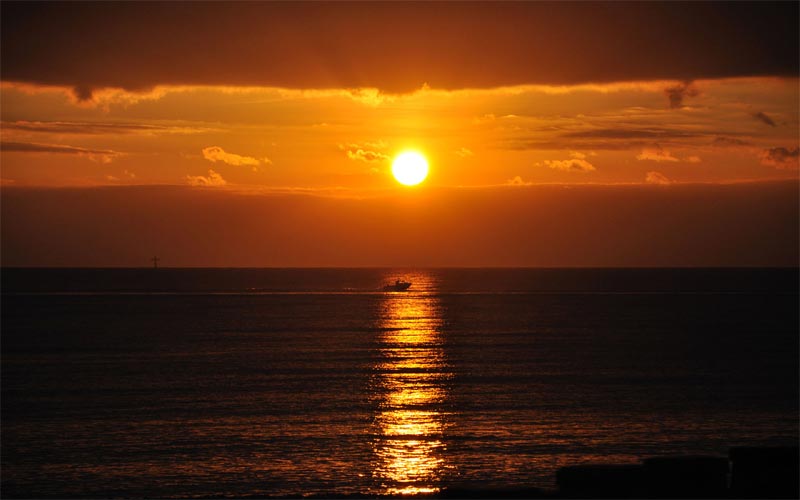 Sun Salutations is one of the most important practices for achieving the best possible physical and mental health and wellness. It is the fundamental preparation for the practice of the Yoga poses.
Worshiping the sun is the most ancient practice which was practiced in the oldest civilizations around the world. It is an expression of the gratitude to the divine nature of the sun,  Yajur Veda and Rig Veda and many other scriptural references in India are having the lots of the significance for this practice. They praise the lord sun for the abundant energy being distributed for the life and light
The practice of Sun Salutations consists of series of the Yoga poses, proper practice of breathing and the chanting of the mantras. The technique is practiced either early in the morning during the sunrise or it is also practiced around sunset. One Round of the practice consists of 12 different movements of the combination of the different yoga poses with the rhythm of the inhalation and exhalation along with the vibrations of the chanting. It is one of the most loved practices for every student of Yoga Teacher Training Course.
Benefits of the regular practice of Sun Salutations
There are various health benefits from the longtime, uninterrupted dedicated practice of Sun salutations which are helpful to beat the common health issues and ensure the sound health of the mind and body. Few of them are as follows.
Improves general strength and flexibility in overcoming the stiffness.
Improves the range of motion of the various major joints of the body.
Promotes healthy digestion and relieves digestive disorders.
An effective tool in the weight management.
Enhances the lung capacity for efficiency in the proper breathing.
Very useful in the process of detoxification of the mind and body.
Helps to improve the sleep pattern and relieves the problem of insomnia.
Helps to improve the mental health and useful in the stress management.
Increases the productivity through the better synchronization of the mind and body.
Stimulates peristalsis and improves the assimilation and absorption of nutrients.
Brings the feelings of wellbeing, lightness and vitality.
One of the best foundation for the practice of Yoga poses.
Develops the healthy skin complexion.
Enhances the process of metabolism.
Tones the cardiovascular system and lymphatic system for better immunity.