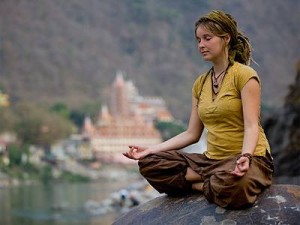 Rishikesh has traditionally been a place for Yoga. Meditation by Yogis has been done here for thousands of years. Yogic Trance and infamous use of cannabis have been associated with Yogis. But folks it is not true at all. Yoga totally bans the use of intoxicants. So if you are coming to this enigmatic place for Yoga be prepared for a disciplined life. Anyway, Yoga is about inculcating discipline in life.
When I came to Rishikesh two decades back with my Mother and Father, it was a different place altogether. It was devoid of buildings, and we had to live in one room and the washroom was common. There was only one proper Restaurant "Chotiwala". But in spite of the problems of accommodation and food the experience was magical.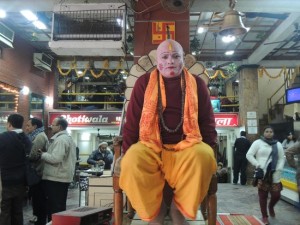 The morning and evening bath in the holy Ganga was another experience. The ice cold waters of Ganga's flow is choppy here. It is very painful to enter in the water, but once you are in you would not want to come out. Cold water bath also has great therapeutic effects on the body. It relaxes muscles and improves blood flow through veins and arteries. Well, that topic is for Doctors. I just enjoyed the feeling.