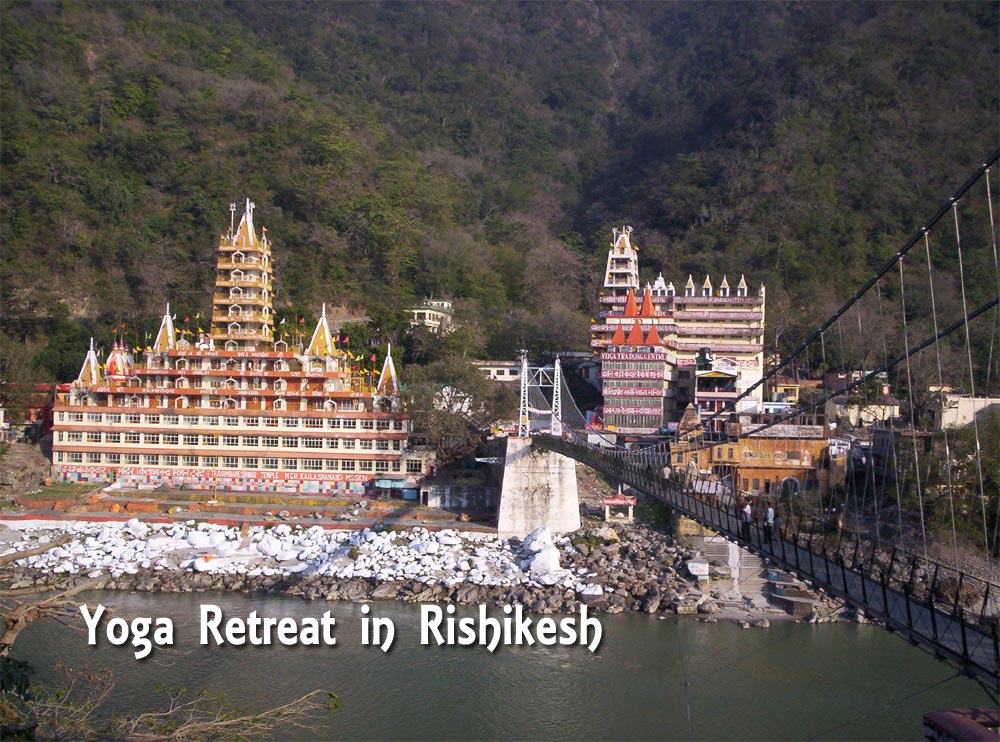 Rishikesh is popularly known as world capital of Yoga. It is one of the most peaceful and vibrant city filled with abundant spiritual energy. This temple town is located on the foothills of the mighty majestic Himalayan Mountains surrounded by the deep dense forests. The great Ganga in its clear and pristine form flows through the mid of the mountains. The place is loved by the many of the city living people due to its simplicity and serenity. The experiences of the tranquility on the river banks attract many of the people for the practice of meditation.
Yoga is one of the most ancient discipline of Spirituality is being practiced here by sages and saints and has been a great help in the promotion of positive health . The system of Yoga is useful for the harnessing of the physical, mental, social and emotional health   of the individual practitioner under the guidance of the well experienced yoga teachers.
Yoga Retreats in Rishikesh are the best holidays for the busy people to find the ways to imbibe the teachings of the principles and practices of Yoga for the harmony of the mind and body in order to maintain the positive health. The techniques of the course are useful for the development of the general strength and flexibility, they enhances the efficiency of the body postures for best possible postural health. The practices of pranayama and meditation are also helpful for the effective stress management and in the prevention of the stress induced disorders like anxiety, depression. Etc.
The teachings of yoga are also very useful for the healthy life style and food habits as they focus to regulate and correct the irregularity in all these activities .The collective experience of the healthy food habits, lifestyle and yogic principles contribute   a lot for the dynamic personality which contributes for the productivity in the professional life
Yoga training and retreats are great to explore the places of tourism interest in and around Rishikesh, the sight seen, a beautiful view of the rising sun behind the mountains or the river rafting can be of great experience to be with the divine nature of Rishikesh. The quality of the air and the energy in the mountains are always are high due to which the calmness and peace of mind is always maintained in order to focus with better concentration.