India is one of the most preferred countries in the world for the study and practice of yoga in its authentic approach. Kerala is one of the beautiful states known for its impeccable beaches and the rich cultural heritage including the science of Ayurveda and yoga. There are various Yoga teacher training schools in Kerala to provide the teachings on Yoga .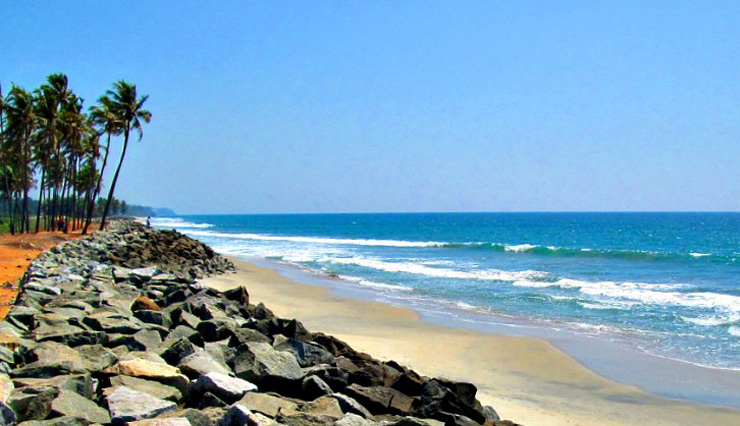 200 hours Hatha Yoga teacher training course of Ojasvi Yogashala in Varkala ,Kerala is one of the  best opportunity to embark the journey of yoga practice and teaching. The program is being conducted in the in the prominent location of Varkala city near papanashini beach.
The training program provides the insights on the foundational aspects of Yoga Philosophy, ethical preparation and lifestyle teachings. Students will be explored to the study and practices of different yogic techniques and its applications. The principles of the practice of Asana and pranayama , mediation and relaxation techniques will introduced in the course
Ojashvi has great privilege of having best yoga teachers in India. Each member of the team is well qualified and extensively experienced with long term personal practice on the different techniques of Yoga. They have earned great respect from the students' community for their teaching with compassionate approach.
Kerala is fondly called as the cradle of Ayurveda. Far-fetched diversity of flora and fauna is really amazing around the Yoga School premises. The location is charming and known for the rejuvenation and relaxation of the mind and body. Ocean is very near to the school and the students can walk and watch the beauty of the nature on the sea beach experiencing the cooling breeze in the evening time. The magnificent sunset on the sea beach is memorable experience and relaxing.
Winters in Varkala will have the favorable climate, specially the months of December and January will be very comfortable. The training course is also going to be held during this wonderful time of the year in Kerala.
The students of the course will be provided the accommodation either in private or shared double room which is equipped with all the necessary modern amenities. Three times Vegetarian delicious and nutritious meals are served during the course time.