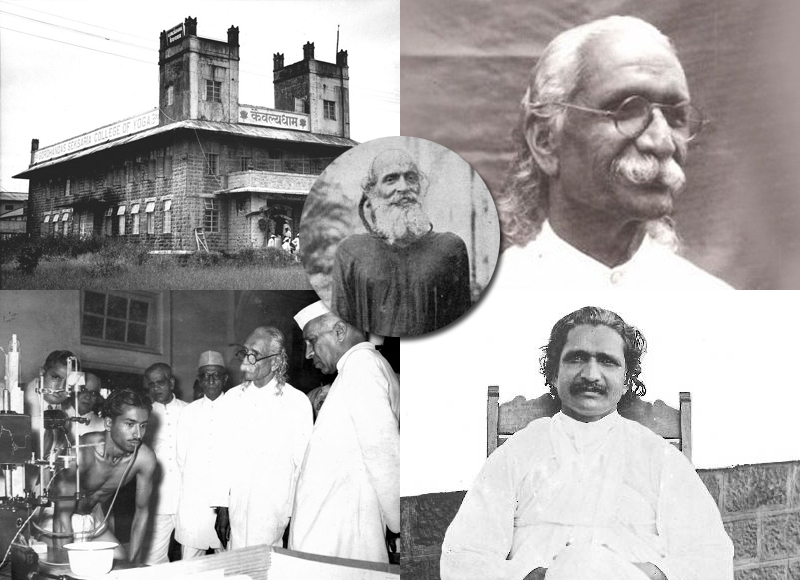 The Kaivalyadhama Health and Yoga Research Center is a therapeutic, spiritual and research center which was established by Swami Kuvalayananda in 1924. It is not only one of the oldest yoga institutes in the world but is also one of those institutions which are very comprehensive in its approach. The aim of this yoga institute is not just to teach yoga but also to study and substantiate the effect of yoga in various aspects of life.
Swami Kuvalyananda was born as Jagannath Ganesa Gune in the village Dhabol in Gujarat, India. As he hailed from a poor Brahmin family, growing up he has to work hard for his education. But his hard work paid off when he was granted a scholarship for studying at the Baroda College.
During his college days, he was greatly influenced by political leaders such as Sri Aurobindo, who was a lecturer at his university. Though his first guru was Rajaratna Manikrao who was a professor at the Jummmadada Vyayamshala in Baroda, but the one who really influenced the life of Kuvalyananda was a Bengali yogin named Paramhamsa Madhavdasji.
Swami Kulvayananda was a visionary who started Kaivalyadhama after getting inspired and being guided by his guru's philosophy that spirituality could help in uplifting the society. Looking from his guru's point of view he could envision the scope for the application of yoga in all the aspects of life.
Swami Kuvalyanada was both an idealist as well as a rationalist. He always sought scientific explanations for all the effects yoga had on the human body. After performing experiments and with the help of thorough studies on the effects of yogic practices on the human body, he was convinced if the ancient system of yoga is coupled with the modern scientific experimental system, the society can benefit from it greatly. Keeping this aim in mind, in 1924 he established Kaivalyadhama Health and Yoga Research Center where he would do his scientific study on yoga.
The Kaivalyadhadhama is spread over an area of 180 acres on the edge of Lonavala, Maharashtra, India. Kaivalyadhama was started with the aim to coordinate modern science with ancient yogic arts and tradition. The Kaivalyadhama is known for Scientific Research as well as Philosophical Literary Research
The campus also has a living facility for its students and the visiting facility which can house up to 150 students at any given point. The students, faculty, and staff are served freshly cooked Ayurvedic meals often prepared from locally grown produce. The meals prepared and served here are strictly vegetarian. The campus also comprises of a naturopathy center which provides several naturopathic services and remedies. There are several smaller buildings which serve as classrooms for performing lectures and classes.
The Gupta Yogic Hospital and Health Care Center provides treatments which are based on yoga, Ayurveda and naturopathy. The hospital is open to both indoor and outdoor patients. The treatments here vary from individual to individual depending on the ailment they are looking forward to getting treated. A resident medical officer along with visiting Ayurvedic physicians is available for consultation and care. There are also facilities available to take care of the elderly and disabled.
The Gordhandas Seksaria College of Yoga and Cultural Synthesis at Kauvalyadhama offer degrees, diplomas and certificates for various courses in different fields. The college offers a total of seven courses for yoga teachers, yoga students, students of Ayurveda, academics, schools teachers and medical professional and Yoga Courses for Beginners.