Indian Yoga Masters
India is the land where the ancient practice of yoga originated hundreds of years ago. It is also the land of yoga masters who have over the years kept the
Traditional Yoga Lineages
alive by selflessly passing on their teachings to their spiritual successors and students. There have been yoga teachers who have over the years spread the healing light of yoga all over the world and have transformed the dimension of
Yoga Teaching Courses in India
with their research in the personal practice and applications. Though each one of them have chosen a different path, their destination was one and that was to teach people through yoga how to attain the supreme divinity which resides inside every human being. It won't be inappropriate to say that today,
Indian yoga schools
are the first choice of people all over the world who are willing to learn this ancient practice only because of the heritage and legacy that these legends have left behind.
Sivananda Saraswati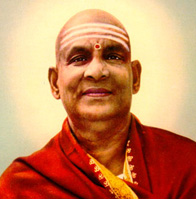 Sivananda Saraswati is one of the most prominent yoga guru and influencers of the 20th century. Sivananda Saraswati was born on 8 September 1887 in Pattamadai near Tirunelveli in Tamil Nadu. Sivananda was a very active child and showed great expertise in academics and gymnastics. He always wanted to serve the society and in order to do that he joined medical school. After graduating from the medical school, he started practicing and worked as a doctor for ten years. But his spiritual evoking made him quit his job as a medical practitioner and to pursue his spiritual quest.
After giving up his medical profession he visited Varanasi, Nashik and then finally Rishikesh where he met his guru, Vishwananda Saraswati. He settled in Rishikesh and started intense spiritual practices. But along with that he also continued his practice of serving the sick using his medical expertise. In 1936, he established the Divine Life Society on the banks of the river Ganges. In 1945, he set up the Sivananda Ayurvedic Pharmacy and Organized the All-world Religions Federation. He also laid the foundation of All-world Sadhus Federation in 1947, followed by Yoga Vedanta Forest Academy in 1948.
He was also a celebrated author and wrote 296 books on a plethora of subjects. On July 14, 1963, he attained mahasamadhi in his kutir and left for the humble abode.
Tirumalai Krishnamacharya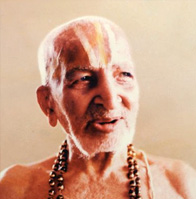 Tirumalai Krishnamacharya also known as "The Father of Modern Yoga" was one of the most prominent yoga teacher, scholar and Ayurvedic healer of the 20th century who worked on the revival of
hatha yoga
. Born on November 18, 1888, in the Chitradurga district of Karnataka in South India, he was the eldest of the six children. He started practicing yoga and pranayama at the age of six under the strict guidance of his father.
When he was 10, his father passed away after which they moved to Mysore and it was here that his formal education started. Later, he also went to the Benares University but came back to Mysore after completing his education. With the patronage of the king of Mysore, Krishnamacharya traveled around India demonstrating and giving lectures to promote yoga. He is also considered the architect of vinyasa which means the sense of combining breathing with movement. He wrote various books, essays and poetic compositions during his life tenure. As a yoga guru, his
teaching methods
reflected that the benefits obtained from yoga could be both a mode of physical healing and spiritual practice.
Satyananda Saraswati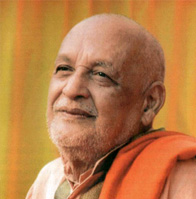 Satyananda Saraswati was born at Almora, Uttaranchal in 1923 to a family of farmers. As a youth, he studied Sanskrit, Upanishads and Vedas. As a child, he would often experience disembodiment which encouraged him to seek his spiritual master. In order to find his spiritual master, at the age of eighteen he left his house and after two years found his guru Sivananda Saraswati. On the suggestion of his guru, Satyananda took sannyasa on 12 September 1947 and got the name of Swami Satyananda Saraswati. In 1956, Satyananda started traveling through various countries, spreading the teachings of his guru Sivananda.
In 1962, he established the International Yoga Fellowship Movement in Rajnandgaon, Chhattisgarh. In 1964, he started the Bihar School of Yoga at Munger which was aimed at providing
yoga teacher training
and courses on yoga. After establishing the Bihar Yoga School for the next 20 years he traveled to various locations throughout the world such as New Zealand, Europe, Australia, Singapore, Japan, North America. His foreign students really helped him in establishing new teaching centers in their respective countries. In 1988, he left Munger after passing on the ongoing work in his ashram and organization to his spiritual successor, Niranjanananda Saraswati. During his lifetime, Satyananda authored over 80 books which were initially published by the Bihar School of Yoga and later by the Yoga Publications Trust established by his spiritual successor, Niranjanananda to continue to spread his teachings. On 5th December 2009, Swami Satyananda Saraswati passed away.
B.K.S Iyengar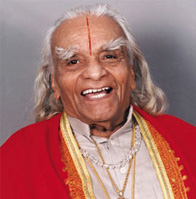 Bellur Krishnamachar Sundararaja Iyengar
also known as B.K.S Iyengar was the founder of the yoga style "Iyengar yoga". Born in a poor Vaishnava Iyengar family in Bellur, Kolar district, Karnataka, India, he was the 11th of the 13 children. Iyengar had a very tough life growing up and severely suffered from diseases like tuberculosis, typhoid, malaria and malnutrition. His life took a turning point and changed for good when his brother-in-law asked him to come to Mysore. There he started practicing yoga under the guidance of his brother-in-law and his health started improving gradually. After staying with his brother-in-law for a few years he moved to Pune and started teaching yoga there.
While living in Pune he experimented with various yoga techniques and developed his own style of yoga. Slowly he garnered popularity and gained a lot of celebrity client. He started visiting the western countries and soon from being a humble yoga teacher from Pune he turned into an international yoga guru. He also authored 14 books during his life out of which his first book Light on Yoga turned out to be a best seller and has been translated into 17 languages. In 1975 he established the Ramamani Iyengar Memorial Yoga Institute in Pune, in memory of his late wife.
Swami Kuvalyananda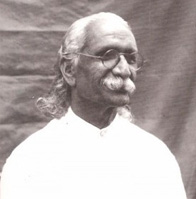 Born on 30 August 1883 Jagannatha Ganesa also known as Swami Kuvalyananda was an educator and researcher, primarily known for his research work towards the scientific foundations of yoga. He belonged to a traditional karhade Brahmin family in the village Dhaboi in Gujrat, India. Hailing from a poor family, Swami Kuvalyanada had to struggle a lot for getting an education. But somehow he completed his schooling and was awarded a scholarship to study at the Baroda College. Few after graduating, he organized the Khandesh Education Society at Amalner to promote the value of education. He also became the principal of the National College in 1916 and also taught Indian culture studies from 1916 to 1923 to high school and college students.
Kauvalyananda was spiritually inclined but was also keen on knowing the scientific explanations for the same which led him to establish Kaivalyadhama Health and Yoga Research center in Lonavala in 1924. The Same year he also started the first scientific journal, Yoga Mimamsa in which he published about his scientific experiments on yogic techniques. He later opened additional branches of the Kaivalyadhama in Mumbai, Alibaug, Colaba and Rajkot. In 1951 he opened the Gordhanda Seksaria College of Yoga and Cultural Synthesis and the Srimati Amolak Devi Tirtham Gupta Yogic Hospital in 1961.
Swami Rama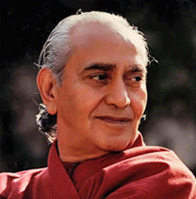 Born as Brij Kisore Kumar Dhasmana, Swami Rama (1925-1996) was an Indian origin yogi who was amongst the first yogis to be studied by the western scientists. He was born in a small village called Toi in Garhwal. He was brought up under the guidance of his master Bengali Baba, where he traveled from temple to temple, studying with a number of Himalayan sages and saints. He held the position of Shankaracharya of karweer peeth in South India from 1949 to 1952 after which he came back to his master and further practiced for many years.
He also traveled to Nepal and on his way created his first ashram at the outskirts of Kathmandu which is now known as Hansada Yoga Ashram. In 1966, he established the Himalayan International Institute of Yoga Science and Philosophy in Kanpur, India. He also authored several books in which he talks about his journey of becoming a yogi, why he chose this path and the philosophy and benefits of practices like yoga and meditation.
Though these Indian yoga masters have played a crucial role in influencing people with their work related to yoga, they are not the only ones who have worked towards promoting yoga. There are a number of other yoga masters who have devoted their entire lives sharing their knowledge and benefitting the lives of others through yoga.