Yoga is becoming popular in all parts of the world. For the restless mind it gives solace. For the sick, it is a boon. For the common man, it helps to keep him fit, comfortable and beautiful. People use it for increasing memory, intelligence and creativity. With its multifold advantages it is becoming a part of education. The system of yoga on one hand is a theoretical study and on the other, it is a practical step for self-realization.

The community of Ojashvi Yoga Shala is putting its best efforts to provide a range of online learning resources. It is brining the collection of Yoga Articles to help its trainees of Yoga teacher training in India and other diversified Yoga aspirants around the world both in the philosophy and practices of Yoga for healthy living.

If you are passionate to share the wisdom and experience of Yoga, we would be happy to have your contribution in the form of your writings for the development these useful resources.
Global Perspectives of Yoga Teacher Training In India
India is one of the most desired destinations for Yoga teacher training around the world for many practitioners because of the many of the favorable factors for the training. The traditional teachings of classical curriculum of Hatha yoga and its philosophy connects to the core of authentic yoga practices and principles.
Read More...
Ayurveda and Its Basis in Yoga Therapy
Yoga Therapy is an important application for the holistic health. The principles and practices of Ayurveda play a prominent role for the foundation of the therapeautical basis. The collective wisdom of Yoga and Ayurveda ensues the health, happiness and harmony in life.
Read More...
Principles and Practice of Yoga Asana and Their Health Benefits
Yoga poses are very popular among the eight limbs. The stable and comfortable body posture is called as Asana. This practice overcomes the dualities of the mind and body. It is important to follow the proper sequence and selection of the yoga poses for maintaining the safe and supportive practice of asana session in practical training in yoga.
Read More...
Meditation for Prevention of Psychosomatic Diseases and Mental Health
Meditation teachings from the classical hatha yoga curriculum have been very useful in the prevention of various psychosomatic diseases which are affecting the normal working conditions of both the mind and body. The regular practice of meditation is an antidote for the stress management. It is one of the best practices to boost the mental health and the stability of the emotions.
Read More...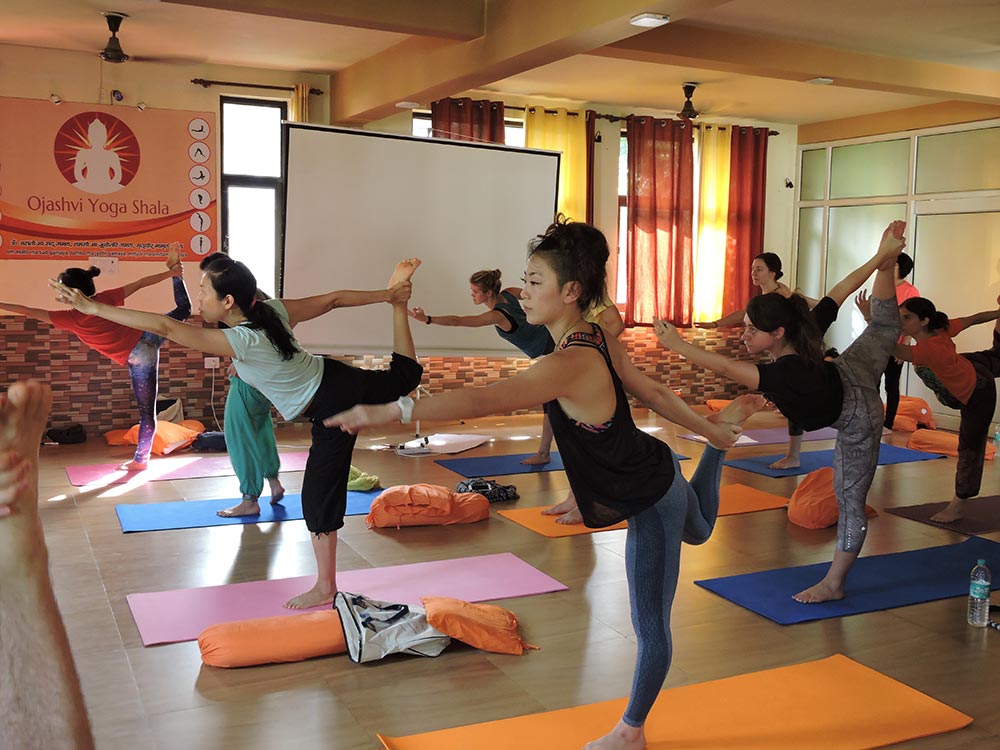 Latest Blog
Every knowledge is built on a base, and the same is true for Yoga. Yoga is not only about Asanas. It is a...
I have been teaching students in Rishikesh from around the world for close to a decade, and the experience...
Folks from all around the world hover to many destinations in India, and tourism is not their reason...