85 Hours of the Prenatal Yoga Teacher Training is a fulltime residential training format which is conducted in the premises of the Ojashvi Yoga School in Rishikesh, located in the beautiful nature of the himalayas.

The course is designed for the experienced yoga teachers in order to improve their skills to teach these techniques to the expecting mothers with confidence in safe and supportive learning environment.

The trainees of the prenatal yoga teacher training in Rishikesh will learn the art of the teaching while they deepen their understanding on the principles and practices of yoga suitable to each trimester of the pregnancy.

The course focuses and discuses the therapuetical applications of yoga practices and principles in achieving the stages of pregnancy effectively and safely through the preventive, promotive and curative aspects of yoga as natural health care measures.


Recognition of the TTC
85 hours prenatal yoga teacher training course at Ojashvi Yoga Shala in Rishikesh is recognized by Yoga Alliance USA and incorporates the standards of yoga alliance 85 hours prenatal yoga training program.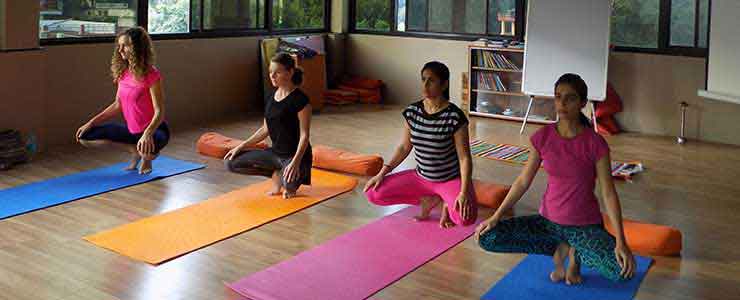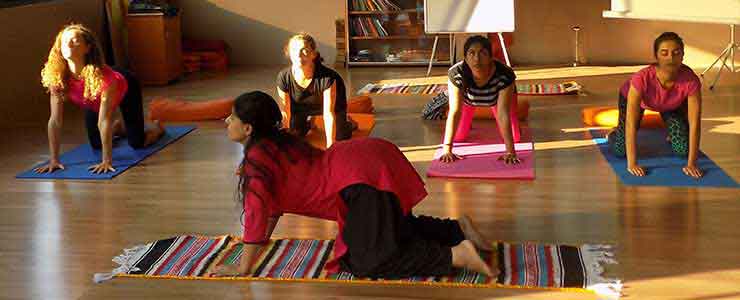 Certification
The course trainees/graduates are eligible for the certificate of RPYT speciality designation from Yoga Alliance USA after fulfilling the training requirements from RPYS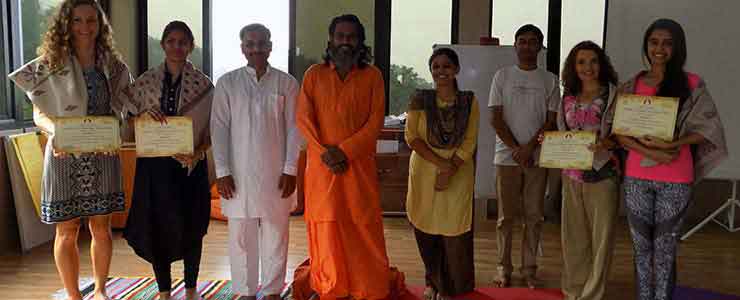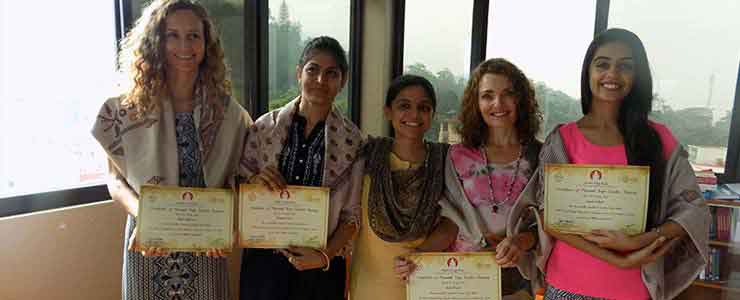 The Program is suitable for/Prerequisites
This speciality yoga teacher training programme is designed for the immersed practitioners of yoga having certification of approved 200/500 hour yoga teacher training (RYT 200/500 hours training) from any of the RYS around the world designated by the Yoga Alliance USA.
Eligible candidates must be capable to demonstrate the ability to teach core yoga poses, basic sequencing.
It is preferred that each candidate is in teaching practice including necessary preparation of personal practice.
This training course is well suited for intermediate and advanced level yoga students.
Maximum Batch Size :
10
Curriculum of the PYTTC
The curriculum of the course provides the knowledge on general background in the prenatal yoga such as the concepts of pregnancy, guide lines in prenatal yoga to understand the high risk and non risk pregnancy, the students will learn and practice the techniques of yoga such as
Asana
, pranayama, meditation and relaxation which are appropriate for each trimester of pregnancy including diet and nutrition concepts.
Read More about Syllabus
Teaching Team
The training programme is backed by a team of well experienced and qualified yoga teachers who have several years of personal practice as well as teaching experience. Their skills, expertise and work experience along with compassionate approach makes learning an experience of joy. Our teachers are dedicated themselves in ensuring safe practice and effective learning so that each of the participants can feel and experience a supportive and nurturing environment.
Read More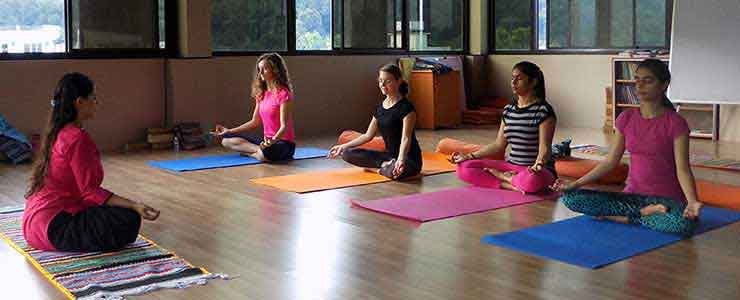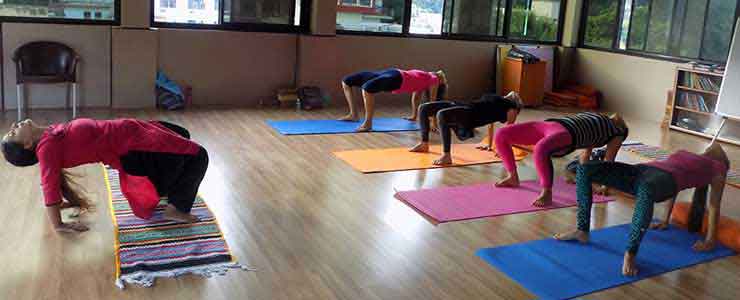 Teaching Methodology
Environment of Ojashvi prenatal yoga shala Rishikesh fosters dynamic and interactive learning experience starting with individual attention and support including positive feedback.
Program reflects on specific content focus which includes: trimester focused practice of asana, small and large group work, practice teaching of pregnancy class, assignments, observation analysis with the review guidance apart from and lectures from a wide faculty of professionals in the field of pregnancy and complementary support.
Learning Facilities
Study material is provided in addition to the learning resources of the school including library services to enhance the effective learning experience of the training course.
Students get a practical exposure on Prenatal Yoga sessions which are organized in association with experienced gynecologists of the leading hospitals. Such opportunities will encourage the trainees understand the practical techniques as per the requisition of the participants of the training session.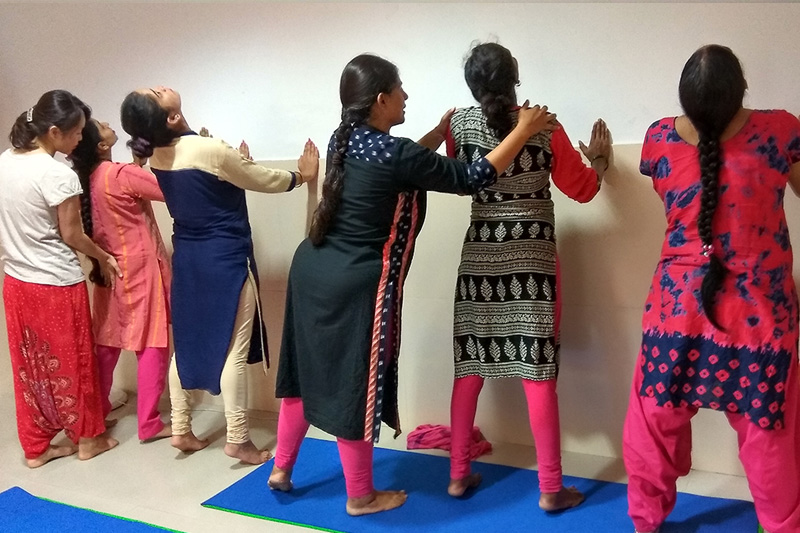 Prenatal Yoga Session organized at All India Institute of Medical Sciences Rishikesh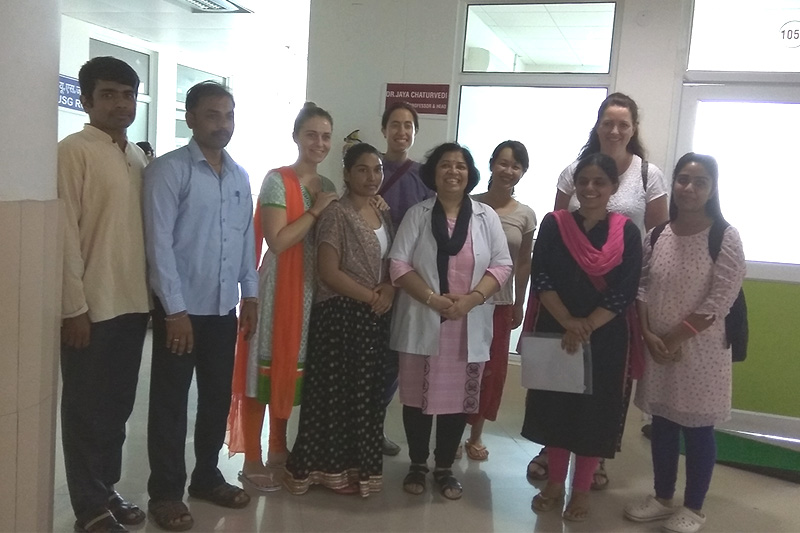 Outcome of the Prenatal Yoga Teacher Training Program
The Ojashvi prenatal yoga teacher training program will be helpful to
Gain comprehensive knowledge of pregnancy consisting of
Human anatomy & physiology with special reference to the pregnancy and reproductive system.
Normal anatomy and physiology during pregnancy and the transitions in each trimester.
Know how to teach yoga techniques specialized to the needs of the pregnant woman, including practice and teaching skills for trimester-specific yoga techniques such as asana, pranayama meditation and relaxation etc.
Know the role of prenatal yoga teacher's relationship with health care professionals in pregnancy which also helps to have network of complementary practitioners in the field of pregnancy: including a doula, a midwife and other holistic and medical practitioners.
Know the importance of yoga philosophy in prenatal yoga, Its scope and significance of yoga in modern life.
Confidence in helping a new mother transition competently and gracefully into her journey of motherhood with the qualification of RPYT certificate valid internationally to teach anywhere in the world.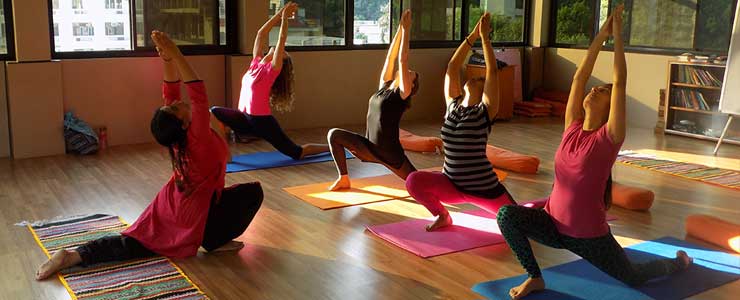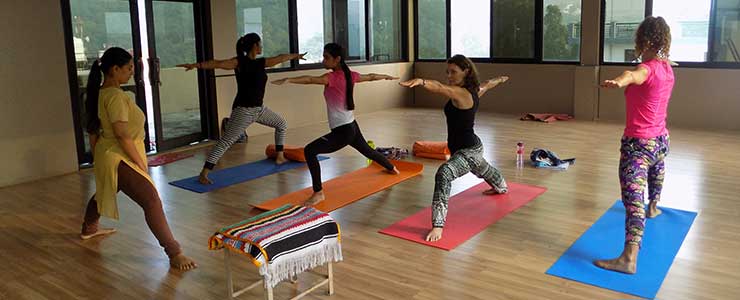 Rachel Phelos (USA)
Prenatal Yoga Teacher Training Course Rishikesh, India
Mallika is gem to have as a teacher. Nagesh and Rohithaksha also show care for the students. It all felt genuine. With more confidence, I see the male teachers will improve. There is a lot of sincerity among the facilitators and teachers and that is very hopeful and appreciated.

Joanne Clarke (Ireland)
Prenatal Yoga Teacher Training Course Rishikesh, India
Thanks so much to our 3 teachers. Your enthusiasm and love of the subject shine through everything you teach. Most sincere and inspirational. I am very happy to have been able to learn here and feel especially privileged to have met and learned from Mallika.

Susan Bryant (United Arab Emirates)
Prenatal Yoga Teacher Training Course Rishikesh, India
Naveen, Pranayama expert taught me so much about this and meditation, I will use his teachings. Nagesh was so professional at all times. Mallika is passionate about Yoga therapy and I learned a lot from her about this.
Inclusions
Prenatal RYT Certificate
Yoga techniques, training and practice (Monday through Saturday)
2 week accommodation in private room with attached bathroom having hot and cold running water
Daily three times wholesome vegetarian meals during the course
Guidance and assistance for local sight seen of tourism interest
Extra Curricular activities such as short mountain trekking, river rafting depending upon seasonal feasibility
Exclusions
Other expenses of personal Nature
Airport pickup and return transfer (can be arranged on request at extra cost)
Anything not specifically mentioned in Inclusions